The Founder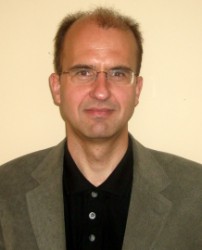 I am an expert in training, teaching and giving workshops in both strategy and leadership and also in leading and facilitating the strategic planning process in all types of organizations.
My services can now be used by any organization anywhere in the world given the boom in on-line resources such as Zoom, Google docs, Mural, Miro, Remo, Wordpress, Jam boards etc
I can work with you - without either of us leaving our "home office".
My customized "face-to-face or "on-line" approach ensures that any team will take the best decision possible given the situation and that the maximum buy-in of staff is obtained.
I use a mix of traditional and non-traditional processes, tools and techniques depending on the needs of any client. These may include use of various elements of Appreciative Inquiry, Art of Hosting techniques, the Business Model Canvas, Coaching Circles, Deep Democracy, Mankins 3X3, Mindfulness, Simple Rules, Social Presencing Theatre, Strategic Mapping & Balanced Scorecards, Theory U, The Three Horizons, etc.
Without fail, I always use scenario planning and strategic assumptions identification and validation in all decision-making processes.
Over the past few years I have worked with clients in aerospace, automobile parts, education, footwear, fund-raising, healthcare, high-tech, international development, LGBT rights protection, packaging, print and publishing, pulp and paper, recycling, the steel industry, etc.
I have taught Strategy, Leadership, Change & Innovation at McGill University since 1999.
I am the author of two books: "Growing People; Growing Companies" (ISBN: 0-9730752-0-1) and "Strategic Assumptions: The Hidden yet Powerful Beliefs that Control Every Decision You Make; ISBN: 978-0973075212 and several articles (2005-2018) (please visit Iveybusinessjournal.com or the 5i Strategic Affairs website for free downloads)
Mr. Hollingworth speaks three languages - English, French and Spanish - and currently consults throughout Canada and internationally.